SLS bearing, a professional needle roller bearings and self-lubricating bushing manufacturer in China,is located in Zhejiang province, P . R .China being found since 1991 . We take ideas, " People being most important" and "Keeping progress and developing", to help people to find out the best technical solution
to any requirement.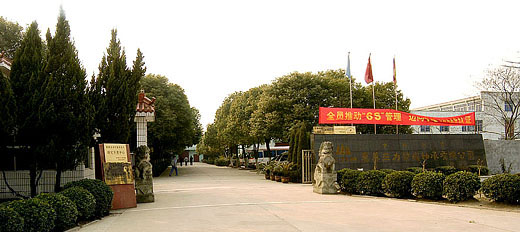 We were awarded the ISO9002:94 certification in 1998 and ISO9001: 2000/ TS16949: 2002 Certification in 2004.

SLS is our own brand.
More than 90% of "SLS" bearings are exported to Asia, Europe, South and North America and other areas for several tens of countries and built up high reputations.

1. We can provide thousands of specifications of products and also can design and manufacture the special or non-standard dimensions or specs of needle roller bearings according to the customer's requirement / drawing / sample.
2. Our products are widely used in the automobiles, vehicles, motorcycles, engineering equipment, electro-motive tools, textile and printing machinery, and OA equipment etc.


bearings
,
car air conditioner compressors
,
automobile air conditioner compressor
,
auto air conditioner compressor
,
motor bearings
,
bearing importer
,
electric motor bearings
,
bearing part
,
special bearings
,
auto parts
,
bimetal bearing
,
needle roller thrust bearings
,
bushing
,
brass bushings
,
bushing flangeds
,
thrust needle bearings
,
bushing materials
,
bushing metrics
,
cam follower
,
cam follower bearings
,
rod end
,
clutch bearing
,
bronze bearing
,
bronze bushing
,
cylindrical bearing
,
cylindrical roller bearings
,
cylindrical roller
,
roller bearing
,
clutch release bearings
,
needle bearing
,
needle roller
,
industrial bearing
,
inner ring
,
ball bearings
,
linear bearing
,
linear ball bearings
,
motor bearing
,
motorcycle steering bearings
,
national rod ends
,
needle roller bearings
,
oilless bearing
,
precision bearings
,
bearing
,
radial ball bearings
,
rod end bearing
,
rod end supplies
,
sealed bearing
,
brass bushing
,
bearing importer
,
steering bearings
,
bushing steel
,
bushing linear
,
bushing flange
,
thrust bearing
,
thrust washer
,
thrust needle bearings
,
trolley bearing
,
cam followers needle bearings
,
water pump bearing
,
motor bearings
,
bearing
,
auto air conditioner compressor
,
bushing
,
cam follower
,
bearings
,
oilless bearing
,
clutch bearing
,
bronze bearing
,
bronze bushing
,
roller bearing
,
needle bearing
,
clutch bearings
,
cylindrical bearing
,
needle roller
,
ball bearing
,
bearing
,
rod end bearing
,
bushing steel
,
bushing linear
,
bushing flange
,
thrust bearing
,
water pump bearing