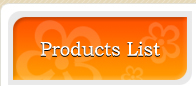 [bronze bearing, brass bushing]
As a professional bronze bearings, brass bushings manufacturer, exporter, supplier and factory in China.--Sino-Germany Joint Venture Jiashan Sanli Rongyao Bearing Co.,Ltd. a professional needle roller bearing and self-lubricating bushing manufacturer in China, is located in Zhejiang province, P. R. China being found since 1991. Our products, bronze bearing, brass bushing are widely used in the automobiles, vehicles, motorcycles, engineering equipment, electro-motive tools, textile and printing machinery, and OA equipment etc.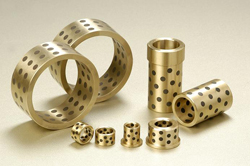 We can provide thousands of specifications of products, bronze bearings, brass bushings and also can design and manufacture the special or non-standard dimensions or specs of needle roller bearings according to the customer's requirement, drawing, sample.
Introduction

No.500 buried solid lubricating bushes is a kind of high-strength copper alloy,
which the developed casting techniques are adopted.The solide lubricant used
in the bushes is specially compounded.The bushes are heat-resisting and can
bear heavy load. Which are widely used in metallurgical industry.mining machine,petroleum machine,genrating machine,etc.
Kinds
Solid Lubricants

kinds

General

High temp

Sea water
High pressure

Composition

Natural Graphite
MoS2

Artifical Graphite
Non ferrous
Metal oxide

Natural Graphite
P.T.E.E Paraffin
wax.etc.
Base Metal

Mark

SP

B

F

Material

HB2C4

BC6

FC25

Main
Applications

General
Water
High pressure

General
Speed

High temp
(+400℃)
Mechanical Physical Properties

Properties

Unit

No.500Sp

No.500B

No.500F

Specific gravity

g/cm3

8.2

8.7

7.2

Thermal expansion ratio

x10-5/℃

1.6-2.0

1.6-1.8

1.0-1.2

Thermal conductivity

cal/sec.℃.cm

0.09-0.03

0.11-0.15

0.1-0.13

Tensile strength

kgf/mm2

77 or higher

20 or higher

15 or higher

Impact strength

kgfcm/cm2

400~500

400-500

20-40

Compressive strength

kgf/mm2

45 or higher

Hardness

HB

210 or higher

60 or higher

180 or higher

Vertical elastic coefficient

x104kg/mm2

100~400

95

100-130

Elongation

%

12 or higher

15or higher

Friction coefficient

u(min)

0.03
Application Range

Kinds

Lubricating Condition

Allowable max.load
(kgf/mm2)

Allowable max.speed
(m/mm)

Allowable max.PV Value
(kgf/mm2 · m/min)

Temperature
(+oC)

No.500SP

Non lubrication

250

15

1,000

250

500

15

2,000

Normal

Periodical lubrication

250

50

1,500

250

Dripping lubrication

250

100

2,000

250

No.500B

Non lubrication

150

25

600

400

Periodical lubrication

150

150

1,000

250

Dripping lubrication

150

250

2,000

250

No.501F

Non lubrication

50

15

400

400

Periodical lubrication

80

100

800

300

Dripping lubrication

80

100

1,000

300