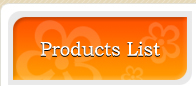 [water pump bearing, thrust washer, thrust needle bearing]
As a professional water pump bearings, thrust washers, thrust needle bearings manufacturer, exporter, supplier and factory in China.--Sino-Germany Joint Venture Jiashan Sanli Rongyao Bearing Co.,Ltd. a professional needle roller bearing and self-lubricating bushing manufacturer in China, is located in Zhejiang province, P. R. China being found since 1991. Our products, water pump bearing, thrust washer, thrust needle bearing are widely used in the automobiles, vehicles, motorcycles, engineering equipment, electro-motive tools, textile and printing machinery, and OA equipment etc.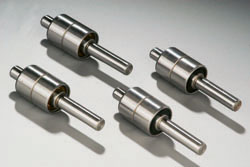 We can provide thousands of specifications of products, water pump bearings, thrust washers, thrust needle bearings and also can design and manufacture the special or non-standard dimensions or specs of needle roller bearings according to the customer's requirement, drawing, sample.
Introduction
As the automobile's core, the engine is improving with high efficiency, so to the water pump bearing, we need more high requirements, for example, more load, and more high anti-heat, and better seal.

SLS-water pump bearing is that new style of bearing fitting for these requirements. In the fact, it is a kind of simple double-load bearing. The double-load bearing has no inner ring, the race-way of roller is on the shaft directly. The two load bearing forms a whole, both side of the outer ring sealed with seal . At the same load condition, the size of radial load is smaller than other bearings. And the same axial load condition, the ability of load is high than other bearings. Because of good-hard, high accuracy of rotate, simple structure, and easy dismounting, many countries, like AMERICA, JAPAN, and GERMAN all use this kind of structure. SLS develops all kinds of water pump bearing and they are used in automobiles that made in our China.

Water pump is formed by outer ring, water pump bearing, anti-water seal, impeller, fan and rollers. water pump bearing is the most important part of the water pump. Because the high speed of revolution, usually it reaches 9000r/min, it requires the high-load ability of water pump bearing. And only this can guarantee the life of bearing under the high speed revolution. Because of the limited space, bad operation condition, the water pump bearing should assure the normal revolution requirement, and the same time can decrease the bearing's ability of load. It is difficult for the seal of bearings, beacuse the reliability and the wear ability of the bearing will effect the usage of the bearing. Totally, loading ability, operating seal and operating clearance, are the importand factors effecting the capability of the bearing.
The size of the water pump bearing has never a standard. To satisfy with different requirements.