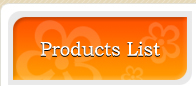 [rod end bearing, rod end]
As a professional rod end bearings, rod ends manufacturer, exporter, supplier and factory in China.--Sino-Germany Joint Venture Jiashan Sanli Rongyao Bearing Co.,Ltd. a professional needle roller bearing and self-lubricating bushing manufacturer in China, is located in Zhejiang province, P. R. China being found since 1991. Our products, rod end bearing, rod end are widely used in the automobiles, vehicles, motorcycles, engineering equipment, electro-motive tools, textile and printing machinery, and OA equipment etc.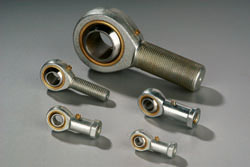 We can provide thousands of specifications of products, rod end bearings, rod ends and also can design and manufacture the special or non-standard dimensions or specs of needle roller bearings according to the customer's requirement, drawing, sample.
Introduction
Rod ends consist of an eye-shaped head with integral shank forming a housing and a standard spherical plain bearing,or a spherical plain bearing inner ring ,or a spherical plain bearing inner ring and a sliding layer between the bore of the head and the inner ring. As a rule, rod ends are available with left or right-hand female or male threads. SLS rod ends have the sliding contact surface combinations steel-on-steel,steel-on-bronze,steel-on-PTFE composite material and steel-on-PTFE fabric.
SLS steel-on-steel and steel-on-bronze rod ends have very wear-resistant sliding surfaces and perform well under conditions of lubricant starvation. Rod ends with this sliding contact surface combination require regular relubrication. They are particularly suited for bearing arrangements where heavy alternating loads have to be accommodated.
SLS maintenance-free rod ends sliding contact surfaces have two groups:steel-on-PTFE composite material and steel-on-PTFE fabric. They have very low friction and can be operated without maintenance. They are used for applications where long bearing lives are required without maintenance, or where operating conditions,such as inadequate lubrication or the absence of lubrication make the use of steel-on-steel bearing inadvisable. The maintenance-free bearings are primarily intended for applications where loads are heavy and have a constant direction.
Structure