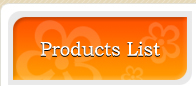 • PRODUCT >> Cast Iron With Graphite Oilless Bearings
Feasure

This material provides a maintenance-free bearing solution,pareicularly for high load,intermittent of oscillating motion.Solid lubricants within cast iron combines the high load with the wear resistance and low friction.the application including automotive products line,mold&die,plastic industries etc.
| | | |
| --- | --- | --- |
| | Structure | |
| | | |
| | | 250# material is made of cast iron based metal with special lubricants embedded. The base metal withstands high load and the solid lubricants provide for self-lubrication. The bearing shows excellent performance without pre-lubrication under conditions of extreme high/lower temperature with lower speed. |
Typical Application

This type products can be widely used under high temperature and high load with low speed conditions. like kind of mould, machinery assembly line, automotive assembly line, automotive mold, steel miller, plastic industries and so on.
Tech.Data ...




Max.Load
Static
70N/mm2
Tensilestrength
150N/mm2
Dynamic
lON/mm2
Temp.
﹣40oC~﹢400oC
Max.Speed
Dry
0.15m/s
Friction coefficient
0.08~0.20
Hydrodynamic
0.25m/s
Hardness
HB>160
Max.PV
0.8N/mm2﹡m/s